Minecraft Dungeons is bound to get its first DLC this coming July titled Jungle Awakens. The first DLC is set to provide three new additional missions and brings a new stage called "Distant, Dangerous Jungle." The first DLC will serve as the game's first additional in-game content that brings new stages, new enemies, and of course, new weapons, armors, and artifacts at your disposal.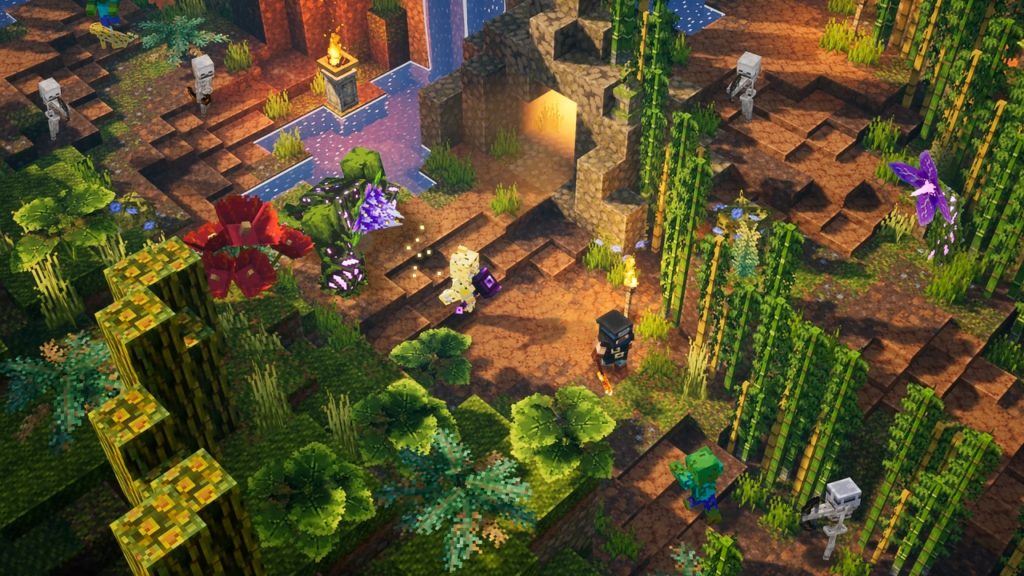 As we already have mentioned, the Jungle Awakens DLC brings new enemies to the table namely Leapleaf, Jungle Zombie, Poison Quill Vine, and more! With new enemies, this brings the conclusion that new armor, weapon, artifacts, as well as enchantment, are bound to be released as well. Once the Jungle Awakens DLC becomes available to the public, be sure to have your character fully equipped with all the right enchantment and gears setup. If you are not sure what to do yet, we recommend checking out our Minecraft Dungeons Ultimate Guide. This guide lists all the enemies, strategies, and steps on how to defeat the harsh enemies in-game.
If that's not exciting, then be prepared as the second DLC, Creeping Winter, is scheduled to be released later this year. If you bought the Hero edition of Minecraft Dungeons, then this is all a waiting game for you as the first two DLC sets will be free for the Hero edition owners. On the other hand, if you bought the base game edition, you will be required to purchase these DLCs if you wish to play its contents.
We are not surprised that Mojang, the studio behind Minecraft and Minecraft Dungeons, will be releasing DLCs for the said game in just a few months after its release. If you are not aware, the game Minecraft Dungeons, as the base game, can be cleared in a matter of five to eight hours. With an option to play the game in a higher difficulty that provides better armor, weapon, artifacts, and enchantments.